Divine Discourse for
Entrepreneurial Success
SOAR into the Business & Life You Love
Unlock Divine Power with the Surrender Open Ask Respond (SOAR) Framework
Are you an aspiring entrepreneur ready to unlock your fullest potential? Do you dream of building a business and life you truly love, one that aligns with your purpose and values? Imagine having a powerful framework that combines practical strategies with divine guidance to propel you towards success and fulfillment.
Welcome to Divine Discourse for Entrepreneurial Success: SOAR into the Business and Life You Love. This 6-week course is designed to empower impact-driven entrepreneurs like you to establish an active and practical discourse with God using the Surrender Open Ask Respond (SOAR) framework. By integrating spiritual principles and practical strategies, you will unlock the transformative power of divine guidance to propel your business and life to new heights.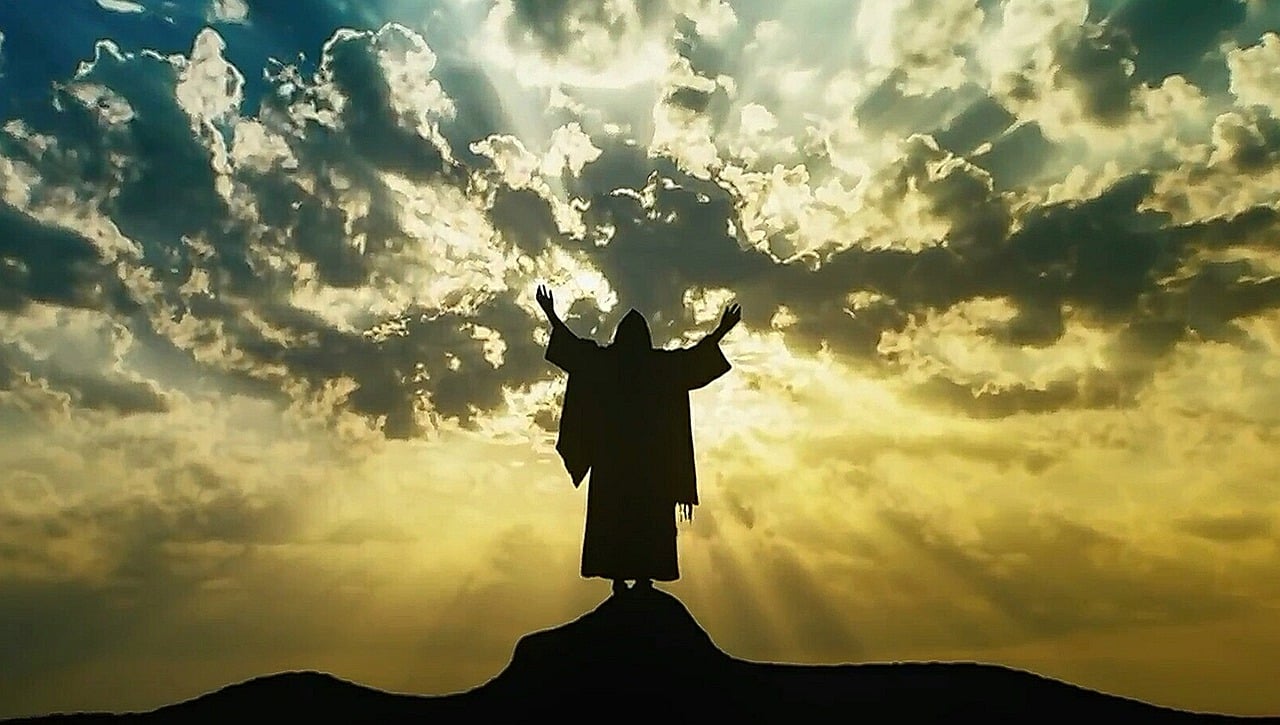 * IMAGINE *
Imagine encountering a faith and impact driven entrepreneur who, like you, sought a deeper connection with God. Through the principles taught in this course, they discovered how to surrender control, remain open to divine wisdom, ask for guidance, and respond to the divine call. Their business flourished, and they experienced a profound sense of fulfillment beyond measure. You too can embark on this transformative journey, guided by their example and equipped with the tools to establish your own discourse with God.
Susan & Pauline are the perfect combination to work with faith-driven entrepreneurs to co-create their personal & business life God's way so that they have more fulfillment, prosperity, purpose, and joy.
As a Vibrant Health Engineer, Susan Flerchinger brings her healing gifts to empower visionary entrepreneurs to heal their pain and re-align with vibrant energy so they can elevate their business growth, enjoy active family life, and contribute meaningfully within their community.
Pauline Victoria draws from her experiences and perspective as a women born without arms and legs and applies them to help entrepreneurs identify and breakthrough what is really stopping them from achieving their goals.
Both Susan and Pauline have firsthand knowledge of what it looks like when we partner with God in every aspect of their life and business.
Through their deepening relationship with the Divine, Susan and Pauline are excited to share the SOAR Framework and SOAR Programs so that faith-driven entrepreneurs can co-create work-life harmony, prosperity, fulfillment, joy, and purpose that align with their values.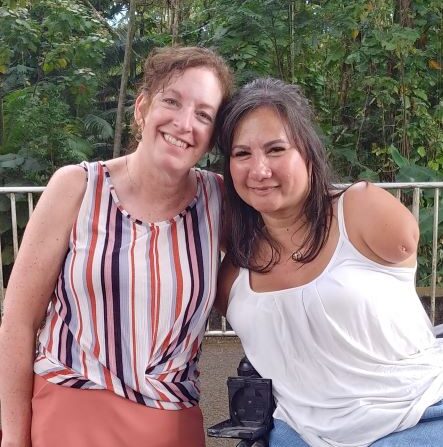 Why Choose Divine Discourse for Entrepreneurial Success?
Practical & Holistic Approach
Our course provides a unique blend of practical strategies and spiritual wisdom, empowering you to navigate the complexities of entrepreneurship with clarity and purpose.
Proven Framework
The Surrender Open Ask Respond (SOAR) framework has been carefully designed to unlock your potential, leveraging divine guidance and your innate entrepreneurial abilities.
Real-Life Application
Through discussions, practical exercises, and reflection, you'll apply the principles of divine discourse directly to your entrepreneurial endeavors, ensuring tangible results.
Expert Guidance
Learn from experienced instructors who have successfully combined their entrepreneurial expertise with spiritual principles to create thriving businesses and lives they love.
Supportive Community
Connect with a community of like-minded entrepreneurs, share experiences, and receive ongoing support and feedback throughout your journey.
Gain a profound understanding of divine discourse and its immense impact on entrepreneurial success.

Master the Surrender Open Ask Respond (SOAR) framework and harness its transformative power.

Cultivate a mindset of surrender, openness, and trust in the divine flow.

Develop the ability to recognize and seize opportunities with clarity and confidence.

Overcome obstacles and challenges with grace and resilience.

Embrace innovation, creativity, and intuitive decision-making in your entrepreneurial journey.

Build a supportive community of like-minded entrepreneurs and receive expert guidance.
Faith-Centered Individuals
If you seek to integrate your faith and spiritual principles into your business, and desire a direct and active discourse with God to guide your decisions and actions, this course is designed to help you strengthen that connection.
Impact-Driven Entrepreneurs
If you have a deep desire to create meaningful change and make a positive impact through your entrepreneurial endeavors, this course is tailored to support and empower you on your journey.
Individuals Longing for Fulfillment
 If you desire a deeper sense of fulfillment, purpose, and meaning in your entrepreneurial pursuits, and are ready to embark on a transformative journey to unlock the power of divine guidance, this course is for you.
Entrepreneurs Seeking Alignment
If you feel disconnected or uncertain about the alignment between your business and your faith, and long for a transformative approach that merges your purpose, values, and spiritual beliefs, this course will provide you with the tools and guidance you need.
Those Seeking Practical and Spiritual Integration
 If you are searching for practical strategies and actionable steps to merge your entrepreneurial journey with your spiritual beliefs, this course will provide you with the framework and practices to achieve that integration.
Duration: 6 Week Course: July 12 – August 16, 2023

90 Minute live online call each week (replays available if needed)

Interactive lessons, guided meditations, and practical exercises
Self paced exercises, reflections, and activities between classes

Group forum for engaging discussions and networking opportunities with instructors and fellow entrepreneurs
Unlock the Transformative Power of Divine Discourse for Entrepreneurial Success



Enroll today in Divine Discourse for Entrepreneurial Success and SOAR into the Business and Life You Love with the Surrender Open Ask Respond (SOAR) Framework. Reserve your spot now to join a community of like-minded impact and faith-driven entrepreneurs and embark on a transformative journey towards aligning your business, life, and purpose with God's guidance. Spaces are limited, so don't miss out on this life-changing opportunity.
Don't let the fear of the unknown hold you back. It's time to step into your greatness and unlock the divine guidance that awaits you.
Enroll in Divine Discourse for Entrepreneurial Success: SOAR into the Business and Life You Love now to embark on a transformative journey towards entrepreneurial mastery.
Reserve your place today and start soaring into the business and life you love.
Divine Dialogue:
A Guide To Communicating With God
Experience a spiritual awakening like never before!
Imagine transforming your spiritual journey by learning how to communicate and receive guidance from the Almighty. This is your chance to unlock life-changing wisdom and elevate your soul's growth.
Sign up now for our free comprehensive guide and take the first step towards a life filled with divine inspiration, guidance, and love.
SOAR into an Extraordinary Life God's Way

Throughout the entire SOAR framework, maintaining an open and receptive state of mind allows for a deeper connection with the divine and enables you to tap into the infinite wisdom and love that God represents. Conversations with God can provide comfort, clarity, and a sense of purpose, infusing the problem-solving process with spiritual guidance and alignment with higher principles.
Remember that conversations with God can take various forms, such as prayer, meditation, journaling, or simply quiet reflection. The key is to cultivate a deep and personal connection with the divine, allowing for a meaningful dialogue that enhances your problem-solving abilities and brings a sense of divine purpose to your actions.
SOAR Framework:
SURRENDER: Surrendering requires acknowledging one's limitations and submitting to divine guidance and will.
OPEN: Being open to God invites a transformative relationship that fosters a sense of purpose, meaning, and connection with the divine.
ASK: Asking God allows us to seek wisdom, find comfort, and experience a sense of purpose and direction on our spiritual journey.
RESPOND: Receiving from God allows for spiritual growth, fulfillment, and a deeper connection with the divine, as well as experiencing the abundance of God's love, grace, and blessings in one's life.

Ask for support and guidance in implementing the chosen response, trusting that God's guidance will lead you towards the most optimal inspired outcome.
The SOAR Programs are transformative opportunities to truly partner with God and divinely be propelled into living the extraordinary life that God designed for you.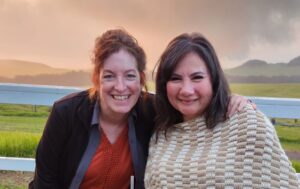 We'd love to connect, so please contact Pauline & Susan at FormedToSoar@gmail.com